News documenting Melissa's work at the State Capitol
Wednesday, May 12, 2021 8:24 PM
The Student Borrower's Bill of Rights (Senate Bill 261), authored by Rep. Melissa Provenzano, D-Tulsa and Sen. John Michael Montgomery, R-Lawton, seeks to establish for Oklahoma student loan borrowers basic, common-sense state-level protections when working with student loan servicers.
"The Student Borrower's Bill of Rights is about ensuring that students, often young inexperienced borrowers, are protected from nefarious lenders," Provenzano said. "It should be noted that when people know they are protected, there is potential gain for responsible lenders through increased consumer confidence."
Sent to Governor
04/22/2021
S

---

Approved by Governor
04/27/2021
S
---
Wednesday, May 12, 2021 8:15 PM
Rep. Melissa Provenzano released a statement on Friday on the report regarding the grand jury's investigation of Epic Charter Schools.
"The interim report released by the multicounty grand jury echoes the findings of our state auditor as well as the insights that parents and teachers have shared over the last several years," said Provenzano. "The active unwillingness to explain how tax dollars are being spent on students continues to be the status quo. Why do we continue to allow it? As recommended by the grand jury in their report, The Oklahoma Legislature could and should take steps to pass legislation to mandate increased transparency and accountability when private for-profit companies manage our public schools. This report highlights the fact that the company continues to stall in its sharing of how taxpayer dollars are being spent on students of the school."
---
Wednesday, May 12, 2021 8:11 PM
House Democrats agree, saying they want to put $200 million more in education..."It will kick-start the long-term investment we need to help bring our public schools to the regional average in spending," said Rep. Melissa Provenzano.
https://kfor.com/news/oklahoma-legislature/oklahoma-house-and-senate-differ-on-education-funding-increases/
---
Wednesday, May 12, 2021 7:53 PM
New budget proposal would end sales tax on groceries for Oklahomans.
House Democrats say ending a grocery tax would save Oklahomans $257 million a year on grocery costs.
"If you spend a hundred dollars and say, you keep that $4 and 50 cents, you're going to probably spend that on another gallon of milk or a second lunch meat, and it leaves that money in your pocket to be able to do that," said Rep. Melissa Provenzano, representative for Oklahoma House District 79 and House Democratic Education Policy Chair.
https://ktul.com/news/local/new-budget-proposal-would-end-sales-tax-on-groceries-for-oklahomans
---
Thursday, October 8, 2020 6:46 AM
Tenants and Landlords Agree that Oklahoma needs eviction reforms
"With COVID-19 threatening to make Oklahoma's already-high eviction rate jump even higher, tenant and landlord advocates both urged legislators Thursday to reform the state's eviction laws.
Both sides told a state House of Representatives committee hearing that evictions have become far too common across the state, but particularly in Tulsa, where the eviction rate is the 11th highest in the country, hurting tenants and property owners alike." writes Michael Overall.
https://tulsaworld.com/news/local/tenants-and-landlords-agree-that-oklahoma-needs-eviction-reforms/article_2f0b0cce-0404-11eb-b90a-bb478809aaee.html?fbclid=IwAR1iDOLJ1vsN-AlLU548LpWsrsbeMmOIaOgYCzCbem8NdrQgaE5aM3u-VH4
---
Friday, October 2, 2020 1:04 PM
Officials Call Epic findings "Concerning" and "Deeply Concerning
"As we have said from the beginning, our concern has never been about our teachers that work for Epic," said state Rep. Melissa Provenzano, D-Tulsa. "Our concerns have always been upstream. Were Oklahoma tax dollars being spent on our students? Today it appears we found out they were not."
https://tulsaworld.com/news/local/education/officials-call-epic-audit-findings-concerning-deeply-disturbing-troubling/article_7d87af02-01fb-11eb-8695-df5df358c664.html
---
Tuesday, September 15, 2020 6:32 AM
House Dem Education Policy Team Requests AG examine CARES Act Spending
We must ensure that CARES dollars meant for supporting services for low-income students were distributed according to approved CARES guidelines. We along with the US Federal Courts and several other states share concerns that they were not.
Today we submitted a request to Attorney General Mike Hunter to determine if the Governor's Emergency Education Relief funds (GEER) were spent in Oklahoma appropriately. If they weren't, we have requested they be redistributed correctly per CARES guidelines as intended.
---
Wednesday, August 19, 2020 4:09 PM
Returning to Learn in the Time of Covid - NASSP
"Public schools do rock star things every single day, and a lot of the time it gets overshadowed." - Rep. Provenzano
So thankful to be a part of the National Association Secondary Schools Principals (NASSP) "Return to Learning in the Time of COVID" conversation. Teachers, principals, superintendents and school staff - I am in awe. Keep up the good work! Click below to watch the national panel discussion!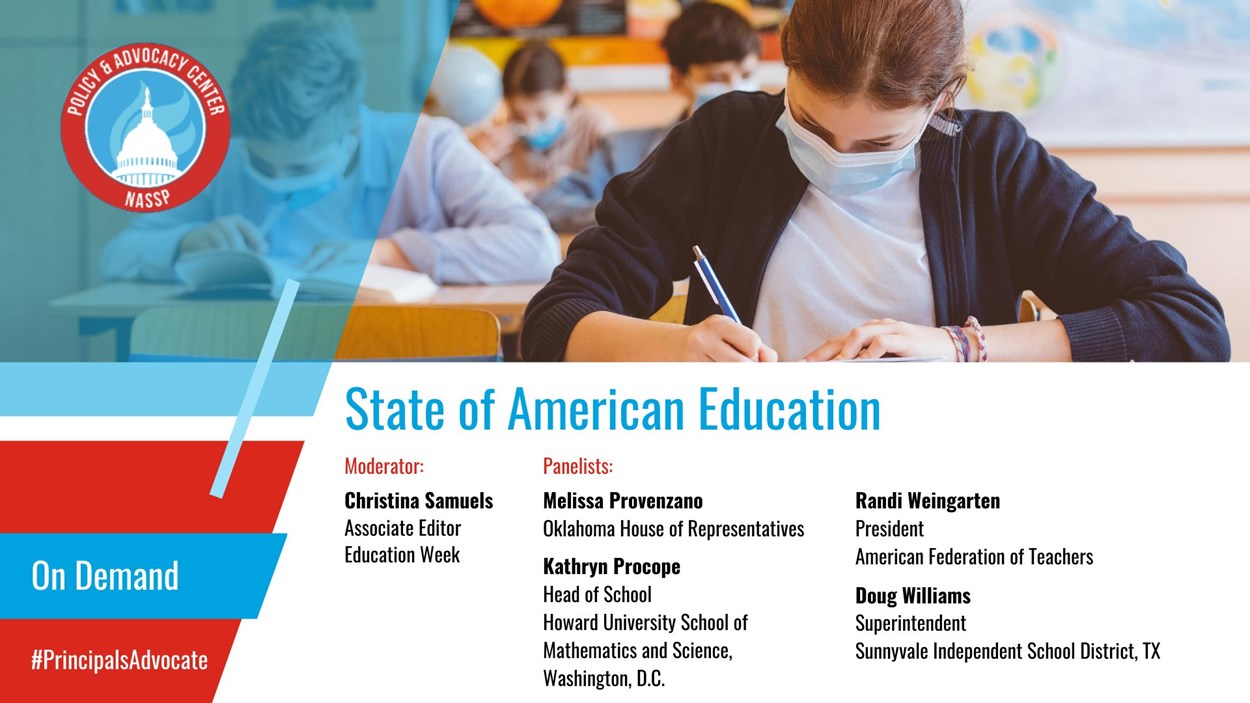 or read about it here:
https://www.educationdive.com/news/state-of-american-education-equity-pandemic-reopening-budget-crises/583830/?utm_source=Sailthru&utm_medium=email&utm_campaign=Issue:%202020-08-20%20K-12%20Education%20Dive%20Newsletter%20%5Bissue:29205%5D&utm_term=Education%20Dive:%20K12
---
Thursday, June 25, 2020 12:42 PM
For the 2020-2021 school year, the House Democratic Education Policy team is requesting a waiver for state testing.
"Our teachers have a monumental task this fall that they have already begun preparing for: determining how the COVID-19 pandemic has impacted learning and developing the best plan to meet the unique needs these uncertain times will demand. It's time to put authentic assessment squarely into the hands of these skilled professionals who will be working directly with our children." - Rep. Provenzano
---
Tuesday, May 26, 2020 12:47 PM
Rep. Provenzano provides a wrap-up from session to discuss COVID-19, unemployment, and health issues affecting Tulsans.
---
Monday, May 4, 2020 2:05 PM
In the end, I could not support the proposed budget, and the Supreme Court ruling from that day was overturned by actions two days later.
---
Sunday, May 3, 2020 9:16 PM
Oklahoma state Rep. Melissa Provenzano, a Democrat from Tulsa, said the state's purchase shows that Gov. Stitt's actions don't follow his claim that he relies on data to drive his decisions.
"Two million dollars is a lot of money to waste, especially when we have unemployment claims approved yet going unpaid, health care professionals without proper protective equipment, and diagnosed cases and deaths continuing to rise," Provenzano said.
---
Tuesday, April 14, 2020 9:19 PM
"Right now so many in our public school system have limited access to the resources they need to learn effectively from home during this time of crisis," Provenzano said in a statement. "Let's use those funds where they will do the most good - purchasing the supplies and technological resources that allow even those in the most remote locations, as well as the underserved urban centers access to the education they so desperately need."
---
Sunday, January 12, 2020 12:00 AM
"This would be a major shift for our state," Provenzano said. "I think as we continue to make improvements and get ourselves back on the right footing with the budget as well as with (education) policy, this would remove the voice of the people from that process."
Oklahoma's Legislature and governor already have oversight of the state Board of Education, said Provenzano, a former teacher and public school administrator.
---
Tuesday, December 3, 2019 12:00 AM
On the surface, one might ask, "What did these borrowers expect? Are they trying to get out of paying their debt?" The truth is, most are not. Most of these borrowers have been paying in good faith and on time for years.
The way we finance higher education in this country is broken, and that has led to bad lending practices that take advantage of our students' desire to pursue a degree, which ultimately impacts our workforce.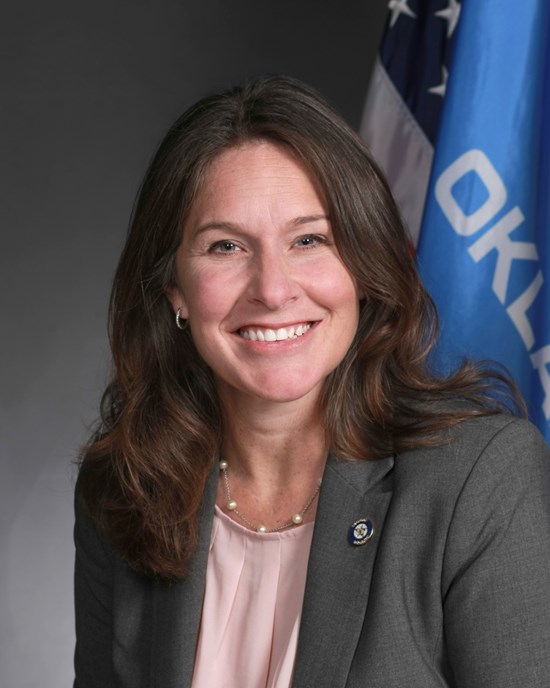 ---
Monday, November 25, 2019 12:00 AM
Dear Neighbor,

The first half of the 57th Session of the Oklahoma House of Representatives has drawn to a close. It has been a very productive session with many pieces of legislation that help everyday Oklahomans. As promised during my campaign, I focused my work during this session on three main areas: Education, criminal justice reform and health care. Below are key pieces of legislation that I am proud to say have now become law.



---
Friday, November 22, 2019 12:00 AM
Those were a few takeaways from a forum Monday hosted by the Tulsa Parent Legislative Action Committee, which has become a significant grassroots influence in Oklahoma education policy. Education remains a priority with Oklahomans. But what emerged at Monday's forum was a common agreement that the state is only beginning to turn around a decade's worth of erosion from underfunding.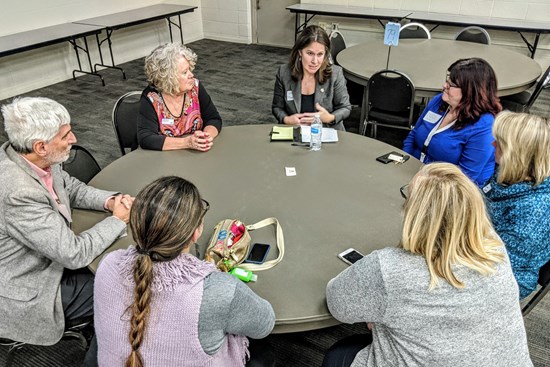 ---
Thursday, November 21, 2019 12:00 AM
The study was requested by state Reps. Melissa Provenzano and John Waldron, both Democrats from Tulsa. Waldron said it highlighted a need for more consumer education about student loans and for a "Borrower's Bill of Rights" to help ensure that people aren't taken advantage of by lenders.
Provenzano said Oklahomans owe a total of about $14.5 billion in student loan debt. They're behind on payments on about $2.26 billion of it. The average owed by former students in the state is $31,678. She said the debt weighs not only on people but on the state and national economies.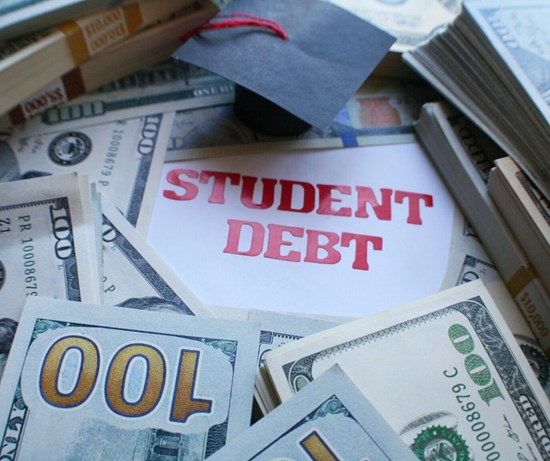 ---
Thursday, July 18, 2019 12:00 AM
"I'm more interested in getting real specific with the law about how we track dollars," Provenzano said, "and how we track enrollment and student attendance data so that it's more authentic and equitable across all public school platforms..."




---
Thursday, July 18, 2019 12:00 AM
Students and families have to come first. Doing what is best for them has to be the foundation of all decisions in public education.
---
Thursday, July 11, 2019 12:00 AM
"Provenzano questioned the disparity between reported high attendance at virtual charter schools and lacking academic success.
"We have research that demonstrates that positive attendance has positive results," Provenzano said. "My biggest interest is the kids and how can we help virtual charter schools to more closely align their success with their attendance."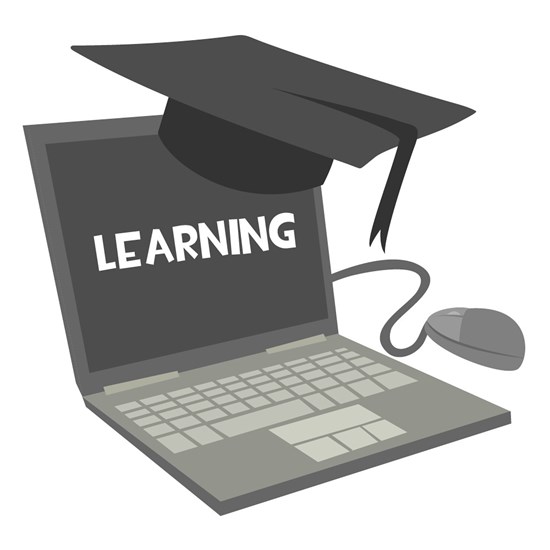 ---
Friday, June 28, 2019 12:19 PM
Provenzano requests three interim studies
This past week I submitted a request for three education-related interim studies.
1. Virtual Charter Attendance: Examining the possible disconnect between attendance rate and student performance in Oklahoma's virtual charter school system.
2. Student loan debt examination in Oklahoma – Creating a Borrower's Bill of Rights
3. Creating the workforce Oklahoma businesses need - forging improved, larger scale, purposeful pathways out of secondary schools and into Oklahoma industry.
With the right support and data-driven research, I hope to pursue legislation that serves each of these areas of need. I welcome your feedback!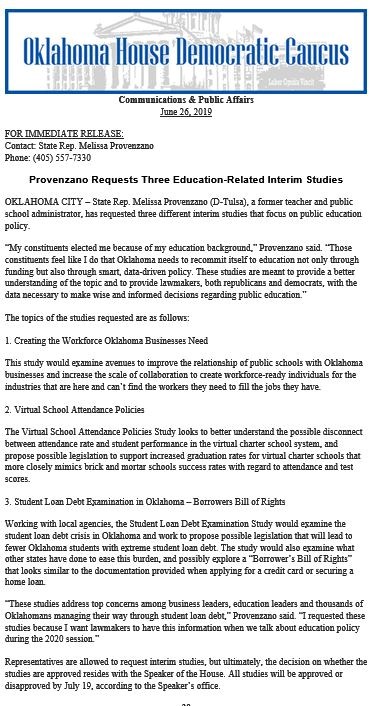 ---
Monday, June 17, 2019 12:00 AM
Our education budget looks better than it has in several years, but we still have work to do. Funding levels are still below those of 2008 with 50,000 more students to serve in Oklahoma public schools.
It's a good start! Watch as Representative Provenzano and Representative Dills reflect on the most recent legislative session.
---
Sunday, June 16, 2019 12:00 AM
Moving money around and calling it criminal justice reform is inauthentic at best.
This year the legislature put $20 million into the DA's budget with the goal of eliminating the need for fines and fees collected by district attorneys in Oklahoma. However, the fines and fees will still be collected from defendants – it just won't go directly to the DA's office. Instead, those fines and fees will be sent to the state's general fund.
Defendants with the inability to pay often go into prison or jail to work off that debt. This often leads to job loss and profound financial strain on the family unit being supported by the defendant.
To be clear- I'm not saying someone who has committed a crime does not need to be held accountable for their actions. I'm saying our criminal justice process compounds the issue unnecessarily. We can and must do better!
Key Quotes from the article:
Stitt announced in mid-May that the Legislature would appropriate an additional $20 million this budget cycle to be "fully funding" prosecutors. Doing so will remove the "perverse incentive" of relying on charges assessed to defendants that may create a debtors' prison system, he said.
"This was not criminal justice reform; this was accounting reform," said John Estus, chief of staff for OCJR. "It's good to see a reduction in the reliance on fees by prosecutors; however, these fees are still being paid by justice-involved people.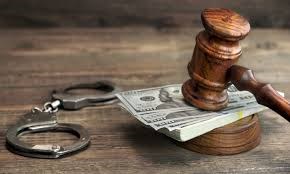 ---
Monday, April 15, 2019 12:00 AM
Good substitutes are hard to come by. The ability to step in short notice, manage a class and deliver a lesson are qualities hard to come by. Substitutes that have earned the trust of teachers and students are popular and often run out of days they can serve in a school year.
I am pleased to have had the opportunity to co-author HB1050, which increases the maximum number of days from 90 to 135 that a substitute can serve in our schools during a year.
This is the first of hopefully many education bills to come that has now been signed into law.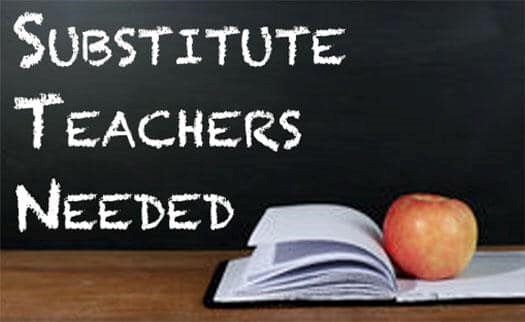 ---
Saturday, April 13, 2019 12:00 AM
What has been signed into law thus far clearly demonstrates our priorities. We can do better.
---
Sunday, April 7, 2019 12:00 AM
"We need to remember why the teachers walked out last year. The raise was already in place. The message was clear then, and it is clear today: We need more money for our students and classrooms. The teachers said it during the walkout; the voters said it by selecting 46 new representatives for the House, and the vast majority of Oklahoma parents say it when they send their children to our public schools each and every day. We have the best teacher talent in the region — we know this because other states recruit heavily for them. They are thankful for the raise, but it is time to invest in our kids with relevant curriculum and support staff. Our teachers know exactly what is needed to be "top 10" in education.
They just need the funding and support to do it."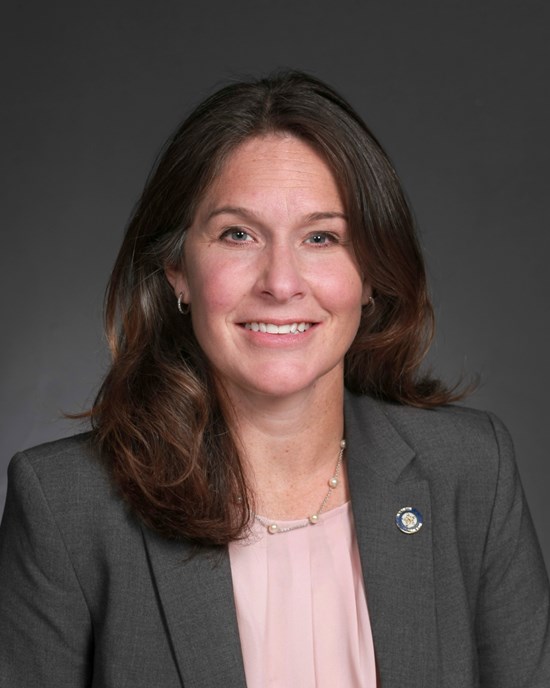 ---
Monday, January 28, 2019 12:00 AM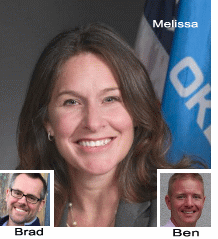 ---
Sunday, January 20, 2019 12:00 AM
The Oklahoma Women's Caucus: Together we can find common ground on more issues than not, and work to make a difference on issues that affect women in our state.
"..the caucus is bipartisan — meaning it's not the red or the blue that matters but rather an effort to improve the state's treatment of women." - Susan Ellerbach, Tulsa World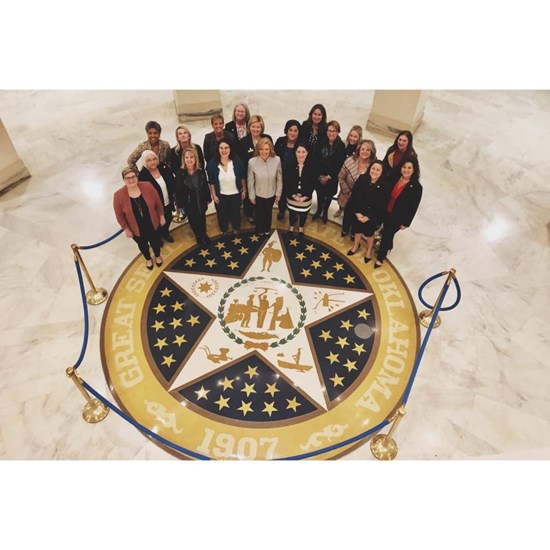 ---
Monday, January 14, 2019 12:00 AM
I am pleased and honored to be serving on the Common Education and Children, Youth & Family Services (CYFS) committees as well as the Public Safety and Non-Appropriated Agency Subcommittees.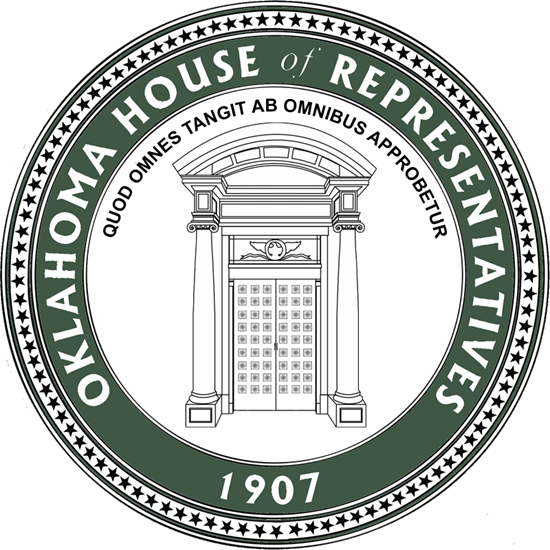 ---
Saturday, January 5, 2019 12:00 AM
"The word "representative" is especially appropriate for this new crop of lawmakers, as a legislative body represents the people who put them in office in the first place. So what does the 57th Legislature say about the Oklahoma voters who put them there last November? For many, the message cuts across party lines."
"When I went to Oklahoma City [for the walkout] and found myself not in the company of a few but well over 50,000, I realized that education is not a Democratic issue or a Republican issue. It's an Oklahoman issue," Provenzano said. "We all recognized the crisis we are in and worked together to affect real change."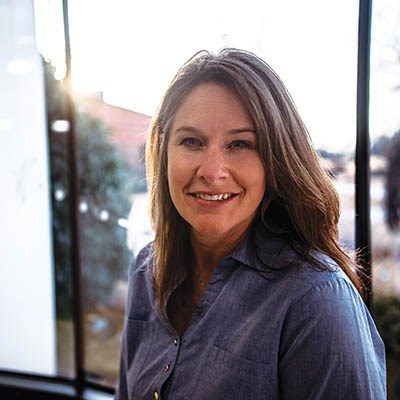 PHOTO CREDIT: Joseph Rushmore
---
Thursday, November 29, 2018 12:00 AM
In the last few weeks, I have met many of my new peers and co-workers. I am inspired by the positive energy and palatable sense of hope in Oklahoma on both sides of the political aisle. Making a better tomorrow does not happen overnight and it's not without bumps along the way, but we are on the right path.
I encourage you to follow the work of your representatives. Stay connected. Use your voice. Tell your story.
---
Saturday, November 3, 2018 12:00 AM
"Melissa Provenzano, a 14-year educator who is running as a Democrat for House District 79 in Tulsa, has spent the last decade balancing budgets as a high school administrator. Every year since 2009, she's had to make devastating cuts. "We are down to the bone," she said.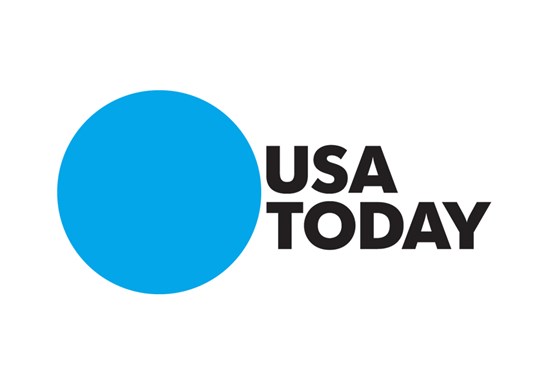 ---
Thursday, October 25, 2018 12:00 AM
Melissa is proud to be endorsed for the General Election by the Tulsa Regional Chamber's affiliated OklahomaBizPac.
"The OklahomaBizPac board met with these candidates for three full days with interviews scheduled back to back," said Jay Helm, chair of OklahomaBizPac and president of American Residential Group. "All those interviews showed us that the bar is raised this election cycle, and the candidates we're endorsing are of the highest caliber. We are really excited to have these men and women serve the Tulsa region and Oklahoma as a whole."
"We evaluated candidates based on a set of criteria that included their aptitude for leadership, strategic thinking and willingness to collaborate," Helm said. "We also weighed each candidate's alignment with the OneVoice Regional Legislative Agenda."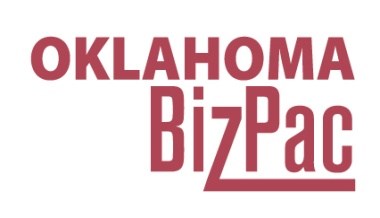 ---
Wednesday, October 24, 2018 12:00 AM
Provenzano, an assistant principal and Democrat, has clear priorities focused on education, health and mental health care and criminal justice reform. She plans on a bipartisan approach to find areas of agreement to move the state forward.
Provenzano has a better understanding of government budgets and the need for reforms in areas such as education assessments and workforce development.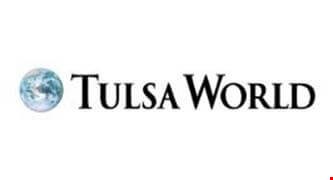 ---
Tuesday, October 16, 2018 12:00 AM
"Some observers think this could be the most interesting race of all, however it turns out."
The Tulsa World has identified the race for House District 79 as one of the top 5 races to watch. We're out there every day knocking on doors and talking to voters. We have to say, based on reception from Democrats, Republicans, and Independents alike- we couldn't agree more.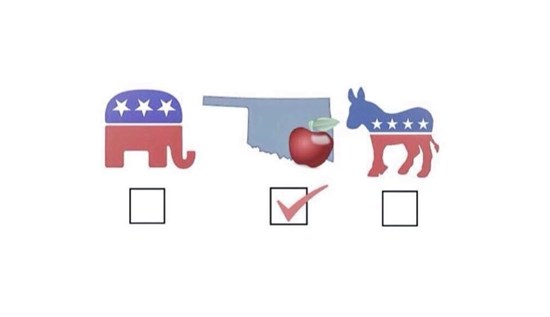 ---
Sunday, September 9, 2018 12:00 AM
"In Provenzano, he's up against the kind of educator and solid candidate that's flipped a few districts for the Democrats the past few years."
A race to watch? We certainly agree!
Vote for Melissa - The common sense candidate for district 79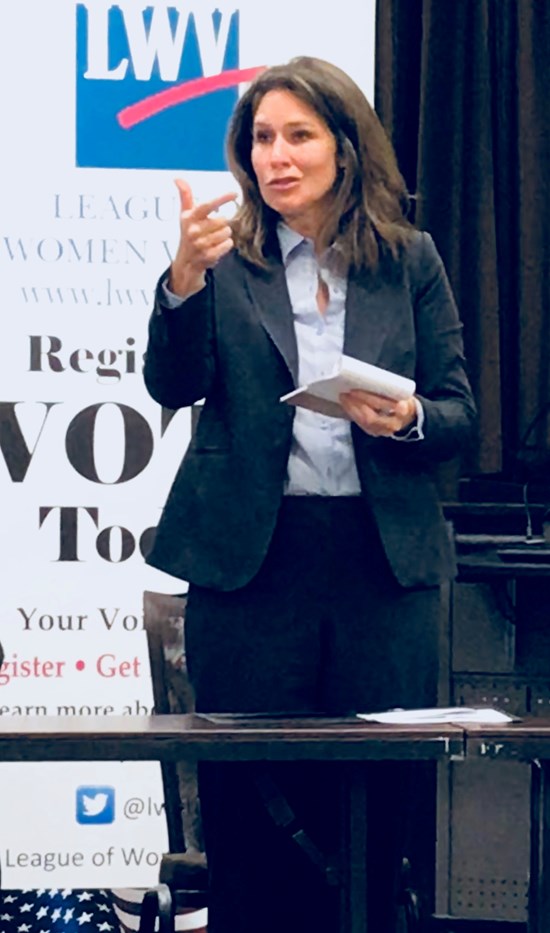 ---
Thursday, August 23, 2018 12:00 AM
TULSA, Okla. (KTUL) — If you thought the walkout ended when the last teacher left the capitol earlier this year, think again.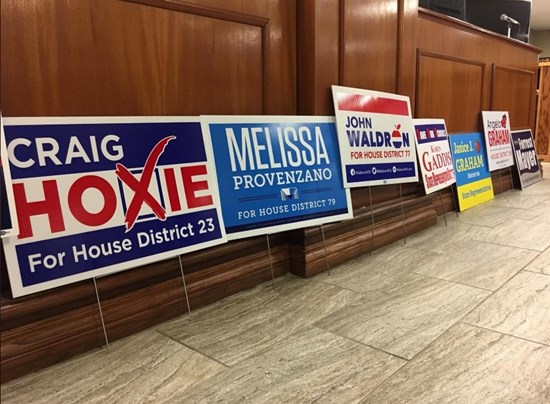 ---
Thursday, June 14, 2018 12:00 AM
I am honored to be identified as part of the Educator's caucus by the OEA for 2018.
As an educator, I've worked tirelessly to ensure that the children of Tulsa have access to a well-rounded social and academic school-going experience. Developing in each student the skills and abilities that allow them to be successful in life beyond high school as career and college-ready citizens is crucial to our long-term success. It's time to expand that supportive leadership role to the citizens of Oklahoma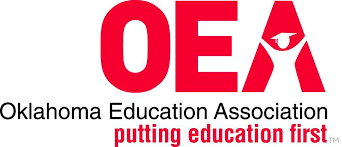 ---
Wednesday, June 6, 2018 12:00 AM
"This year, there will be nearly four times as many women running for the same number of seats. And following a trend across the nation, women will be better represented on the ballot than in at least a decade – and likely ever. "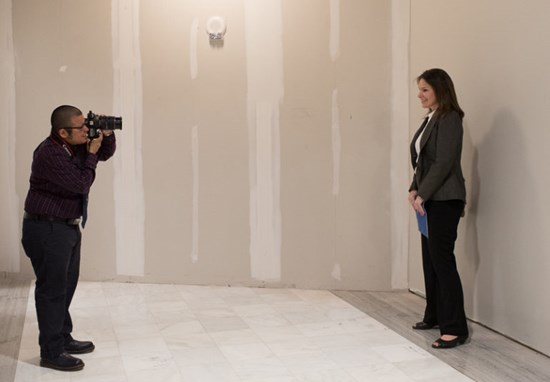 ---
Tuesday, June 5, 2018 12:00 AM
"Provenzano was on the front lines of April's statewide teacher walkout. The Democrat said she was inspired by how many people — parents, students, small business owners and faith leaders — cared about funding education."
"As I went and I stood on the Capitol lawns and on the street corner with my peers … (I realized) that education is not a Democratic or a Republican value, but that it is an Oklahoman value," she said."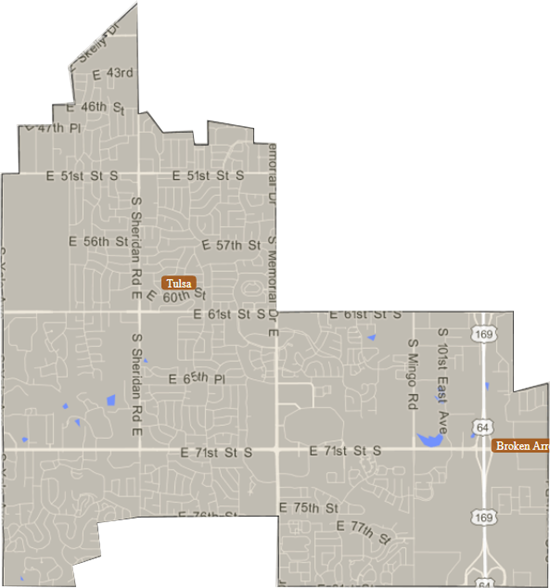 ---
Monday, May 21, 2018 12:00 AM
1 in 7 Tulsa residents are living with mental illness, with a life expectancy that is 27 years shorter than their fellow Oklahomans. Those unable to afford adequate treatment and care often end up in Oklahoma jails and prisons, at an annual cost of $23,000 per person versus community-based treatment and outpatient care facilities at $2,000. Early intervention and prevention is the critical first step in working to reduce these alarming statistics. We can do better!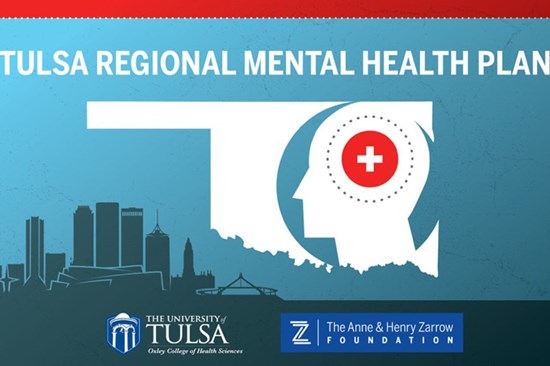 ---
Monday, May 21, 2018 12:00 AM
That Friday, a student asked me "Do you think that could ever happen here, Mrs. Provenzano?"
I'm going to do everything I can to make sure it doesn't.
———
TULSA WORLD: "It's been happening everywhere. I've always kind of felt like that eventually it was going to happen here, too," Santa Fe High School student Paige Curry told Houston television station KTRK. "I don't know. I wasn't surprised. I was just scared.
---
Saturday, May 19, 2018 12:00 AM
Check your registration, find your polling location and preview your ballot before you go to the polls. The primary is June 26th!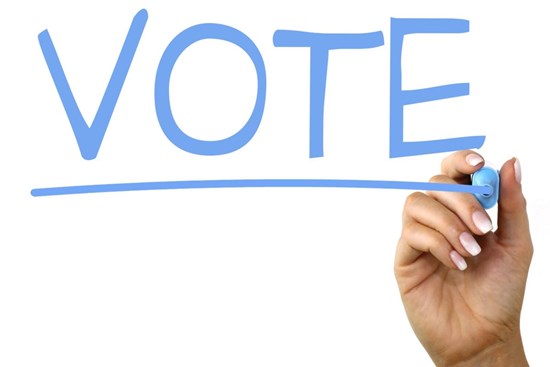 ---
Sunday, April 15, 2018 12:00 AM
Educated voices lift Oklahoma.
Melissa speaks with KOTV Channel 6 about the groundswell of community-wide support that cemented her decision to run.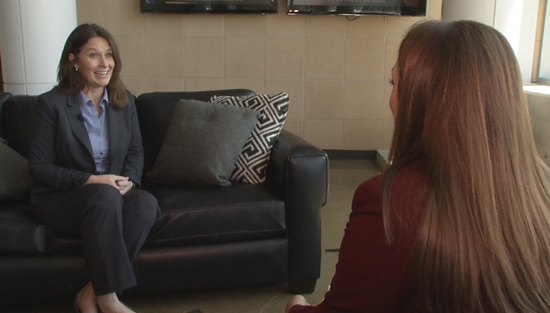 ---
Thursday, April 12, 2018 12:00 AM
CNN: Imagine what we could do here in Oklahoma with a fully funded educational experience. Melissa speaks about the funding drain and the unifying energy of the teacher walkout across party lines, across communities, and in support of individuals and families across the state! #Proven4Oklahoma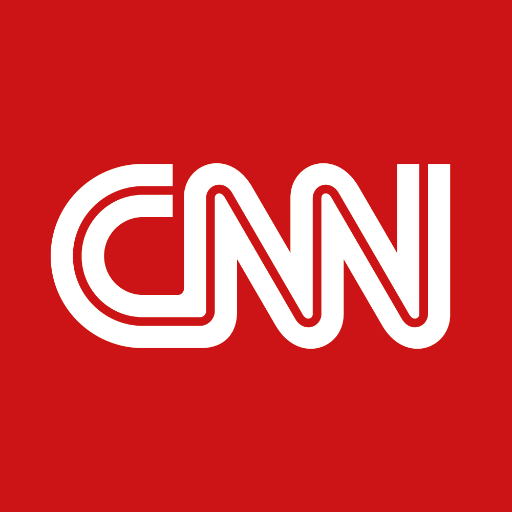 ---
Wednesday, April 11, 2018 12:00 AM
TULSA WORLD:Filing day has arrived. Melissa is proud to announce her candidacy for House District 79 in Tulsa, Oklahoma. It is time to bring back the voice of reason, moderation and support to the Oklahoma Legislature. #Proven4Oklahoma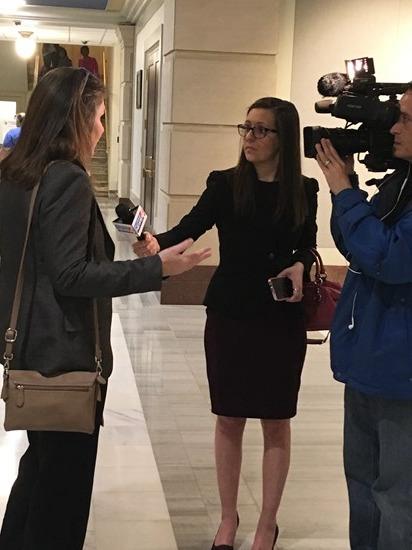 ---
Sunday, April 8, 2018 12:00 AM
TULSA WORLD: Melissa declares her candidacy as Representative for State House District 79.