News
Monday, April 15, 2019 12:00 AM
Good substitutes are hard to come by. The ability to step in short notice, manage a class and deliver a lesson are qualities hard to come by. Substitutes that have earned the trust of teachers and students are popular and often run out of days they can serve in a school year.
I am pleased to have had the opportunity to co-author HB1050, which increases the maximum number of days from 90 to 135 that a substitute can serve in our schools during a year.
This is the first of hopefully many education bills to come that has now been signed into law.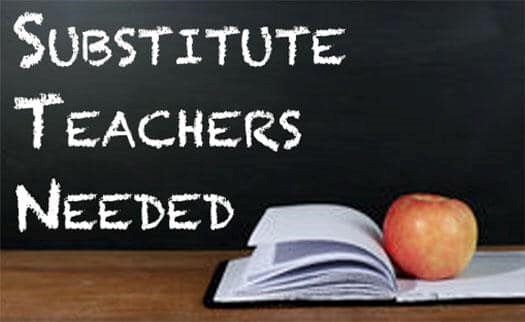 ---
Saturday, April 13, 2019 12:00 AM
What has been signed into law thus far clearly demonstrates our priorities. We can do better.
---
Sunday, April 7, 2019 12:00 AM
"We need to remember why the teachers walked out last year. The raise was already in place. The message was clear then, and it is clear today: We need more money for our students and classrooms. The teachers said it during the walkout; the voters said it by selecting 46 new representatives for the House, and the vast majority of Oklahoma parents say it when they send their children to our public schools each and every day. We have the best teacher talent in the region — we know this because other states recruit heavily for them. They are thankful for the raise, but it is time to invest in our kids with relevant curriculum and support staff. Our teachers know exactly what is needed to be "top 10" in education.
They just need the funding and support to do it."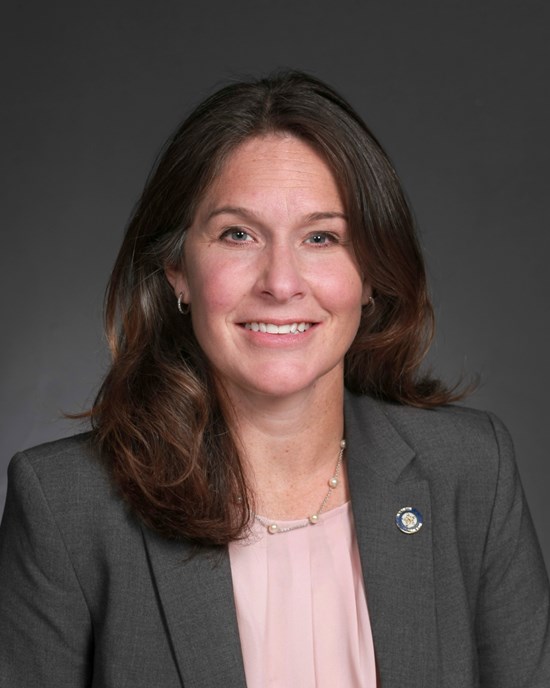 ---
Monday, January 28, 2019 12:00 AM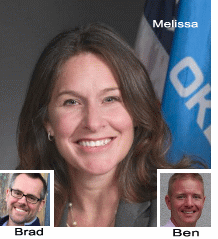 ---
Sunday, January 20, 2019 12:00 AM
The Oklahoma Women's Caucus: Together we can find common ground on more issues than not, and work to make a difference on issues that affect women in our state.
"..the caucus is bipartisan — meaning it's not the red or the blue that matters but rather an effort to improve the state's treatment of women." - Susan Ellerbach, Tulsa World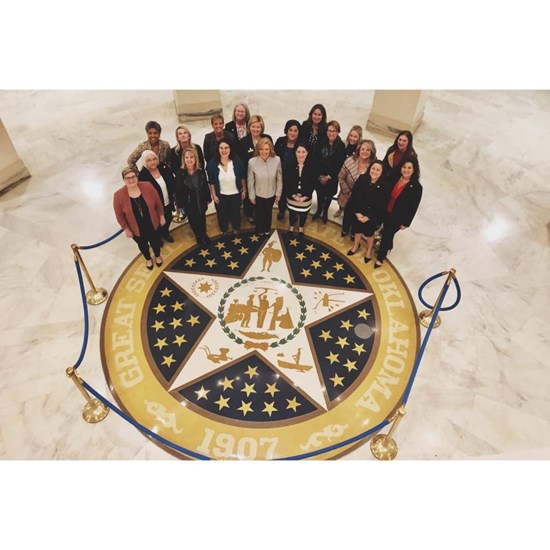 ---
Monday, January 14, 2019 12:00 AM
I am pleased and honored to be serving on the Common Education and Children, Youth & Family Services (CYFS) committees as well as the Public Safety and Non-Appropriated Agency Subcommittees.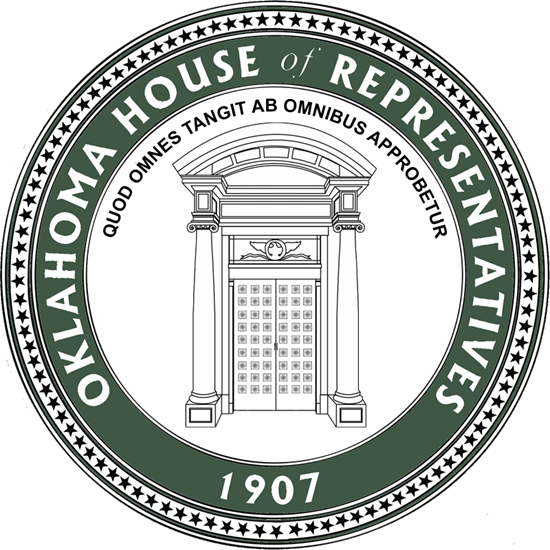 ---
Saturday, January 5, 2019 12:00 AM
"The word "representative" is especially appropriate for this new crop of lawmakers, as a legislative body represents the people who put them in office in the first place. So what does the 57th Legislature say about the Oklahoma voters who put them there last November? For many, the message cuts across party lines."
"When I went to Oklahoma City [for the walkout] and found myself not in the company of a few but well over 50,000, I realized that education is not a Democratic issue or a Republican issue. It's an Oklahoman issue," Provenzano said. "We all recognized the crisis we are in and worked together to affect real change."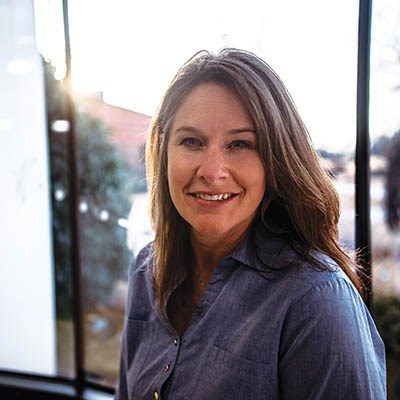 PHOTO CREDIT: Joseph Rushmore
---
Thursday, November 29, 2018 12:00 AM
In the last few weeks, I have met many of my new peers and co-workers. I am inspired by the positive energy and palatable sense of hope in Oklahoma on both sides of the political aisle. Making a better tomorrow does not happen overnight and it's not without bumps along the way, but we are on the right path.
I encourage you to follow the work of your representatives. Stay connected. Use your voice. Tell your story.
---
Saturday, November 3, 2018 12:00 AM
"Melissa Provenzano, a 14-year educator who is running as a Democrat for House District 79 in Tulsa, has spent the last decade balancing budgets as a high school administrator. Every year since 2009, she's had to make devastating cuts. "We are down to the bone," she said.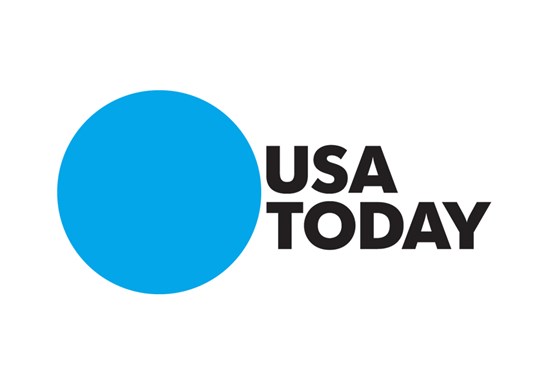 ---
Thursday, October 25, 2018 12:00 AM
Melissa is proud to be endorsed for the General Election by the Tulsa Regional Chamber's affiliated OklahomaBizPac.
"The OklahomaBizPac board met with these candidates for three full days with interviews scheduled back to back," said Jay Helm, chair of OklahomaBizPac and president of American Residential Group. "All those interviews showed us that the bar is raised this election cycle, and the candidates we're endorsing are of the highest caliber. We are really excited to have these men and women serve the Tulsa region and Oklahoma as a whole."
"We evaluated candidates based on a set of criteria that included their aptitude for leadership, strategic thinking and willingness to collaborate," Helm said. "We also weighed each candidate's alignment with the OneVoice Regional Legislative Agenda."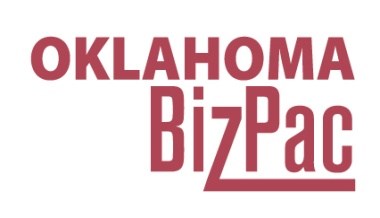 ---
Wednesday, October 24, 2018 12:00 AM
Provenzano, an assistant principal and Democrat, has clear priorities focused on education, health and mental health care and criminal justice reform. She plans on a bipartisan approach to find areas of agreement to move the state forward.
Provenzano has a better understanding of government budgets and the need for reforms in areas such as education assessments and workforce development.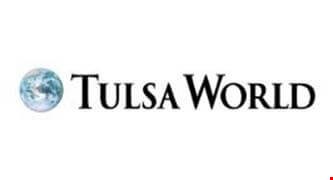 ---
Tuesday, October 16, 2018 12:00 AM
"Some observers think this could be the most interesting race of all, however it turns out."
The Tulsa World has identified the race for House District 79 as one of the top 5 races to watch. We're out there every day knocking on doors and talking to voters. We have to say, based on reception from Democrats, Republicans, and Independents alike- we couldn't agree more.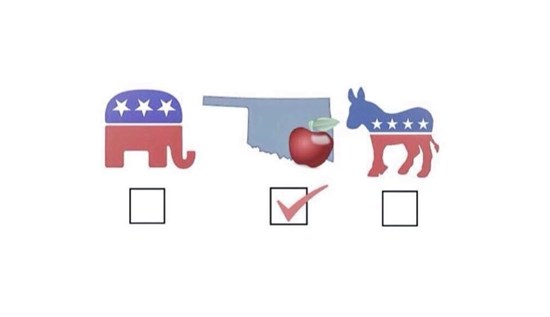 ---
Sunday, September 9, 2018 12:00 AM
"In Provenzano, he's up against the kind of educator and solid candidate that's flipped a few districts for the Democrats the past few years."
A race to watch? We certainly agree!
Vote for Melissa - The common sense candidate for district 79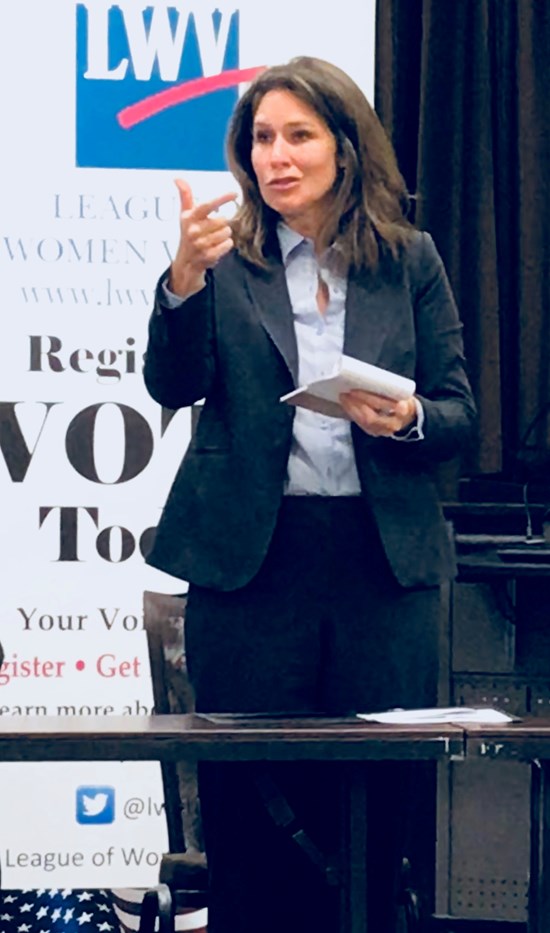 ---
Thursday, August 23, 2018 12:00 AM
TULSA, Okla. (KTUL) — If you thought the walkout ended when the last teacher left the capitol earlier this year, think again.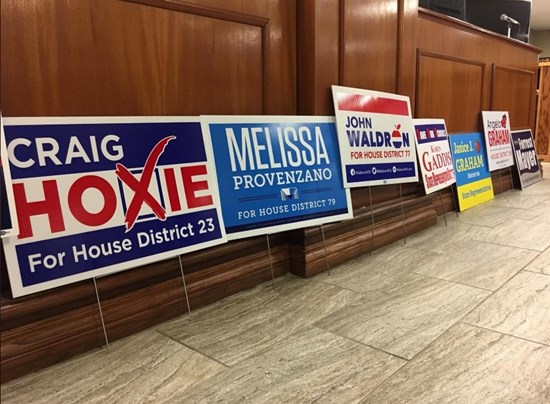 ---
Thursday, June 14, 2018 12:00 AM
I am honored to be identified as part of the Educator's caucus by the OEA for 2018.
As an educator, I've worked tirelessly to ensure that the children of Tulsa have access to a well-rounded social and academic school-going experience. Developing in each student the skills and abilities that allow them to be successful in life beyond high school as career and college-ready citizens is crucial to our long-term success. It's time to expand that supportive leadership role to the citizens of Oklahoma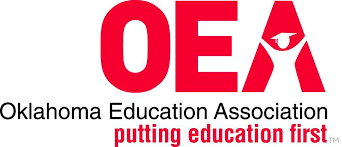 ---
Wednesday, June 6, 2018 12:00 AM
"This year, there will be nearly four times as many women running for the same number of seats. And following a trend across the nation, women will be better represented on the ballot than in at least a decade – and likely ever. "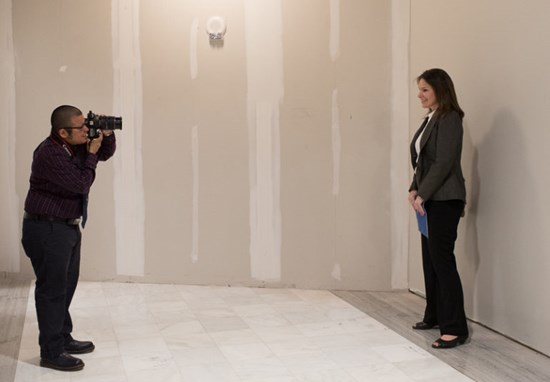 ---
Tuesday, June 5, 2018 12:00 AM
"Provenzano was on the front lines of April's statewide teacher walkout. The Democrat said she was inspired by how many people — parents, students, small business owners and faith leaders — cared about funding education."
"As I went and I stood on the Capitol lawns and on the street corner with my peers … (I realized) that education is not a Democratic or a Republican value, but that it is an Oklahoman value," she said."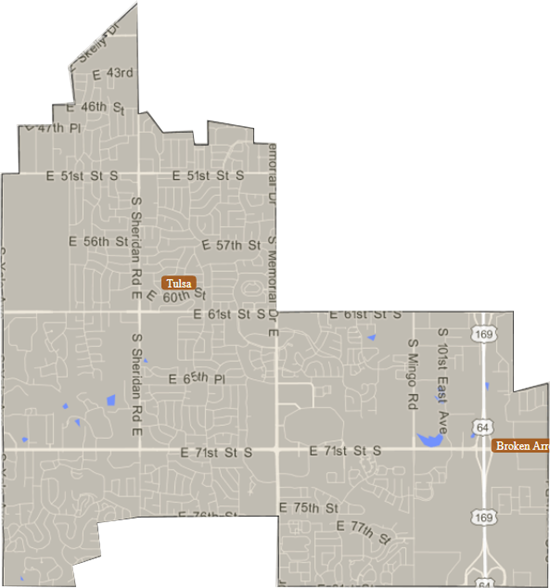 ---
Monday, May 21, 2018 12:00 AM
1 in 7 Tulsa residents are living with mental illness, with a life expectancy that is 27 years shorter than their fellow Oklahomans. Those unable to afford adequate treatment and care often end up in Oklahoma jails and prisons, at an annual cost of $23,000 per person versus community-based treatment and outpatient care facilities at $2,000. Early intervention and prevention is the critical first step in working to reduce these alarming statistics. We can do better!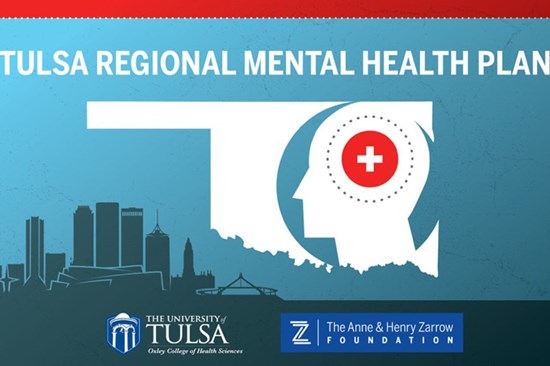 ---
Monday, May 21, 2018 12:00 AM
That Friday, a student asked me "Do you think that could ever happen here, Mrs. Provenzano?"
I'm going to do everything I can to make sure it doesn't.
———
TULSA WORLD: "It's been happening everywhere. I've always kind of felt like that eventually it was going to happen here, too," Santa Fe High School student Paige Curry told Houston television station KTRK. "I don't know. I wasn't surprised. I was just scared.
---
Saturday, May 19, 2018 12:00 AM
Check your registration, find your polling location and preview your ballot before you go to the polls. The primary is June 26th!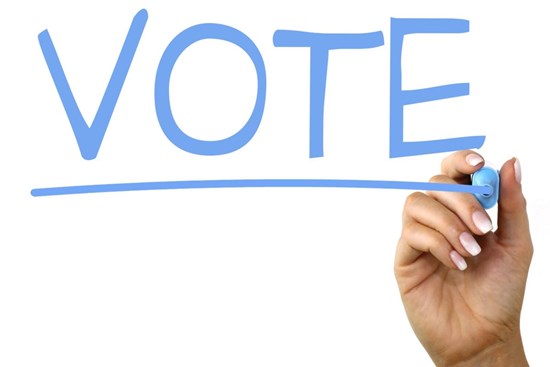 ---
Sunday, April 15, 2018 12:00 AM
Educated voices lift Oklahoma.
Melissa speaks with KOTV Channel 6 about the groundswell of community-wide support that cemented her decision to run.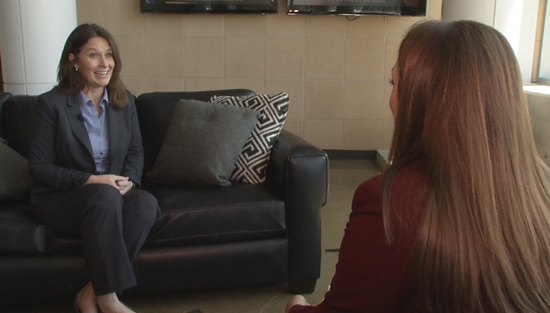 ---
Thursday, April 12, 2018 12:00 AM
CNN: Imagine what we could do here in Oklahoma with a fully funded educational experience. Melissa speaks about the funding drain and the unifying energy of the teacher walkout across party lines, across communities, and in support of individuals and families across the state! #Proven4Oklahoma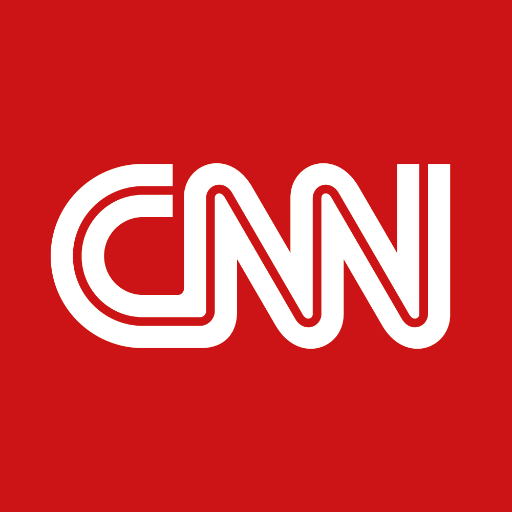 ---
Wednesday, April 11, 2018 12:00 AM
TULSA WORLD:Filing day has arrived. Melissa is proud to announce her candidacy for House District 79 in Tulsa, Oklahoma. It is time to bring back the voice of reason, moderation and support to the Oklahoma Legislature. #Proven4Oklahoma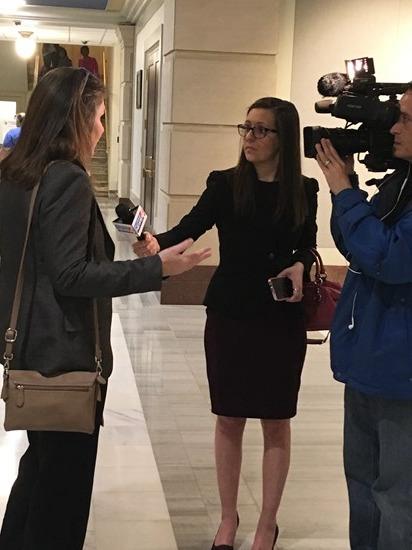 ---
Sunday, April 8, 2018 12:00 AM
TULSA WORLD: Melissa declares her candidacy as Representative for State House District 79.