An Educator's Voice, Lifting Oklahoma.
Three years ago I ran for office during a different kind of crisis. Oklahoma educators sounded the alarm and many signed up to serve. I am proud of the work we have done thus far in beginning to right that ship.
Fast forward to today - the COVID-19 Pandemic has touched us all. The systems in our state have been subjected to the same lack of attention as education due to a decade of cuts - and we are feeling the pain.
I have spent more time talking to constituents than ever before and getting them connected to support systems. So many are worried. So many are struggling. Biggest concerns: Access to health care. The loss of a job. Making payroll. Paying the mortgage. Staying safe and protected when you leave your home. Being a parent, teacher, and employee from home all at the same time and worrying that you aren't doing any of it right.
I've also spent much of my time asking the tough questions of our state agencies and leadership and not letting up until we get the right answers. One thing has become very clear - my work here is far from done.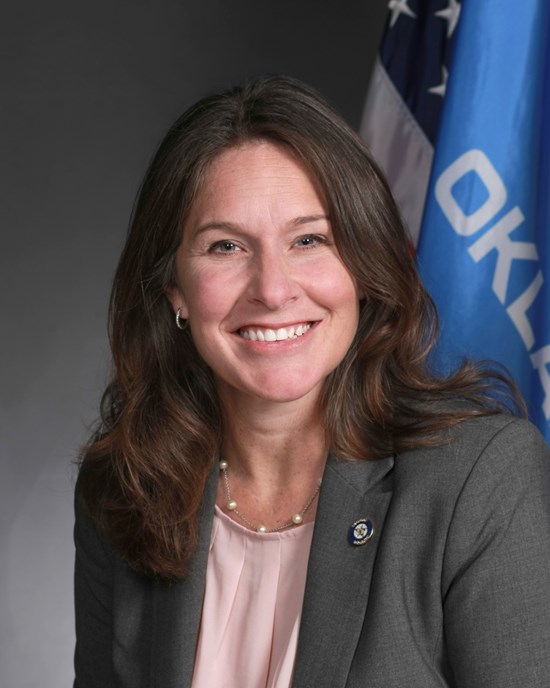 News
Wednesday, May 12, 2021 8:24 PM
The Student Borrower's Bill of Rights (Senate Bill 261), authored by Rep. Melissa Provenzano, D-Tulsa and Sen. John Michael Montgomery, R-Lawton, seeks to establish for Oklahoma student loan borrowers basic, common-sense state-level protections when working with student loan servicers.
"The Student Borrower's Bill of Rights is about ensuring that students, often young inexperienced borrowers, are protected from nefarious lenders," Provenzano said. "It should be noted that when people know they are protected, there is potential gain for responsible lenders through increased consumer confidence."
Sent to Governor
04/22/2021
S

---

Approved by Governor
04/27/2021
S
---
Wednesday, May 12, 2021 8:15 PM
Rep. Melissa Provenzano released a statement on Friday on the report regarding the grand jury's investigation of Epic Charter Schools.
"The interim report released by the multicounty grand jury echoes the findings of our state auditor as well as the insights that parents and teachers have shared over the last several years," said Provenzano. "The active unwillingness to explain how tax dollars are being spent on students continues to be the status quo. Why do we continue to allow it? As recommended by the grand jury in their report, The Oklahoma Legislature could and should take steps to pass legislation to mandate increased transparency and accountability when private for-profit companies manage our public schools. This report highlights the fact that the company continues to stall in its sharing of how taxpayer dollars are being spent on students of the school."
---
Wednesday, May 12, 2021 8:11 PM
House Democrats agree, saying they want to put $200 million more in education..."It will kick-start the long-term investment we need to help bring our public schools to the regional average in spending," said Rep. Melissa Provenzano.
https://kfor.com/news/oklahoma-legislature/oklahoma-house-and-senate-differ-on-education-funding-increases/
---
Wednesday, May 12, 2021 7:53 PM
New budget proposal would end sales tax on groceries for Oklahomans.
House Democrats say ending a grocery tax would save Oklahomans $257 million a year on grocery costs.
"If you spend a hundred dollars and say, you keep that $4 and 50 cents, you're going to probably spend that on another gallon of milk or a second lunch meat, and it leaves that money in your pocket to be able to do that," said Rep. Melissa Provenzano, representative for Oklahoma House District 79 and House Democratic Education Policy Chair.
https://ktul.com/news/local/new-budget-proposal-would-end-sales-tax-on-groceries-for-oklahomans
---